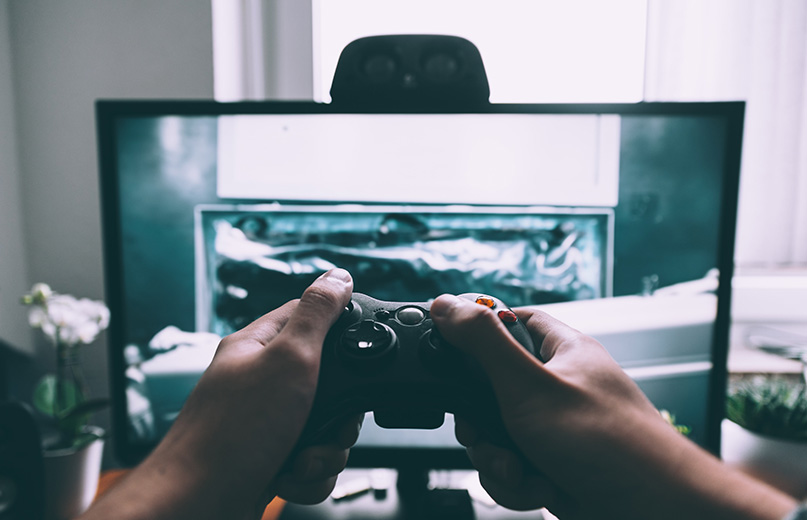 SLASSCOM to help position Sri Lanka as a key competency center for the gaming & immersive industry
In the last few decades, the gaming and immersive industry has advanced at breakneck speed with videogames and immersive having continued to evolve, thanks to technological breakthroughs like 3D graphics, Virtual Reality and Artificial Intelligence, as does the hardware to play them.
In fact, these technologies have been perfected to the point where it is increasingly utilized beyond entertainment, but also educating people in a variety of professions. With greater visual stimulus, creativity and technology advances, the excitement and attractiveness of these technologies will only continue to grow. The gaming industry is predicted to increase at a 9.17% annually, whilst metaverse, which brings technologies like virtual reality, a computer-generated simulation of a 3D image or environment and augmented reality, is set to play a significant role in business, with the future of work being redefined by new metaverse experiences. Additionally, with immersive technologies moving from being screen based to voice and gesture based, will also radically transform enterprises and consumer experiences. Therefore, with its substantial revenue potential, and high-quality jobs these industries will create rich opportunities for industry and national governments alike.
SLASSCOM who has been the leading catalyst for the nations IT/BPM industry, recently initiated a proactive move with the aim of positioning Sri Lanka as a key competency centre for the Gaming and immersive industry by collaborating with the Indonesian Gaming Association (AGI).
(Source: https://slasscom.lk/)